Protecting Singapore's past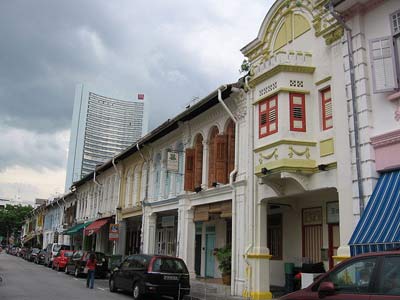 In Singapore today, you will find both old and new buildings co-existing. These shophouses in Kampong Glam are an important part of Singapore's past. Rather than let them deteriorate, these have been restored and are now home to small shops, art galleries, offices and restaurants.
This is one of the ways in which history is being protected in Singapore. Traditional buildings are an obvious reflection of the country's multi-cultural society. Malay, Chinese, Indian, European and Arab architectural styles were fused together to create a style that became uniquely Singaporean.
Unfortunately, not all these traditional buildings stand today. Quite a few were demolished during the first few years after the city-state gained independence. These buildings had to be cleared to make way for new apartments, office buildings, factories, highways and other necessities of the modern era. However, both the government and the citizens began to feel this was taking away some of the atmosphere of old Singapore.
Thus began a programme to protect and preserve the nation's historic architecture. Today, the Urban Redevelopment Authority (URA) makes sure that young Singaporeans have a link to the past through the buildings and monuments that their forefathers had built. This might include protecting a whole district such as Boat Quay, Chinatown, Little India and Kampong Glam. Or, it might focus on specific buildings.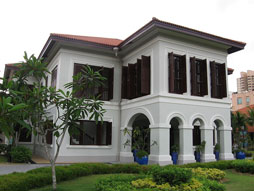 According to the URA website, there are 70 national monuments and over 7000 buildings that are being conserved today.
This article first appeared in October 2010. Republished here in July 2015.